Polestar Computers
Monday - Friday 9am - 6pm
Saturday 9am - 12pm
Phone (707) 279-1228
Fax (707) 279-1224
Support & Repair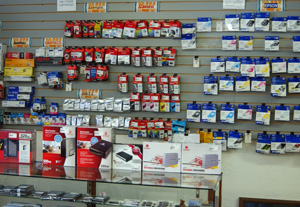 There is a $40.00 diagnostic fee charged in advance for all equipment left for repair. The diagnostic fee may be applied to the repair, depending on the time required to diagnose the problem. There may be times when the reported problem cannot be duplicated; the minimum charge is applicable.
It is the customer's responsibility to back up any data prior to repair. We can back up or restore data for a fee. We are not responsible for lost data. We do not erase or destroy customer's files or applications.
We use only quality new parts for all repairs. There are times when new parts are not available and with customer approval we will use refurbished parts.
We will only install original software onto our computers. Illegal or copied software will not be installed.
Equipment not picked up within 60 days of service will be disposed of as state and local law allows in order to pay the amount due on the repair. It is still the customer's responsibility to pay the outstanding charges.